Jura Krakowsko – Częstochowska vol.1
Wiedzieliście, że w Polsce mamy pustynię? Albo czy słyszeliście o legendzie o czarnym wielkim psie na smyczy lub wiecie, gdzie znajduje się skała, z której Twardowski poleciał na księżyc?
To wszystko znajdziecie w Jurze Krakowsko - Częstochowskiej!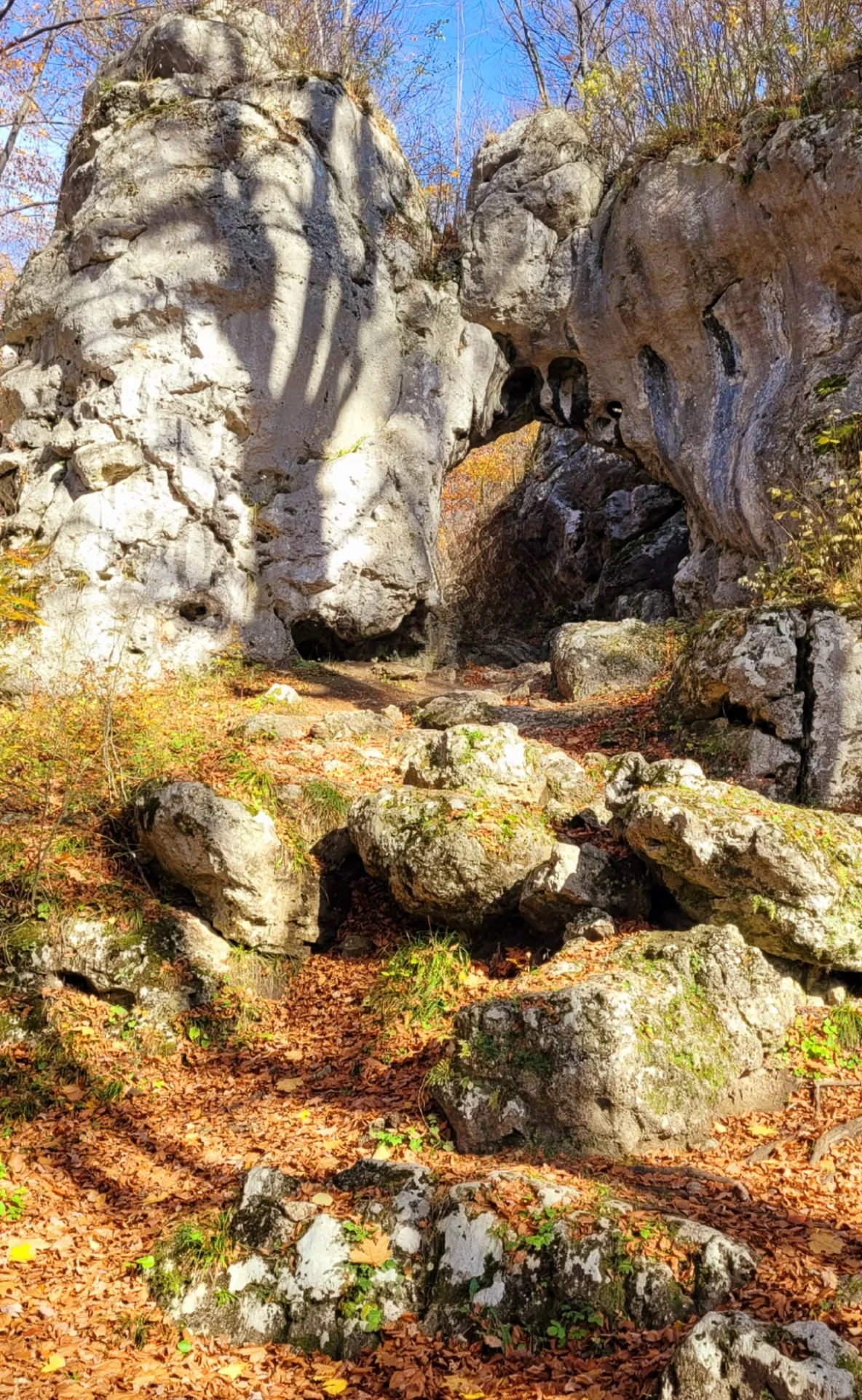 We came across this area by chance. Visiting Zawiercie, we were looking for all kinds of attractions in the area. However, we wanted to spend as much time as possible outdoors. And here we were definitely not disappointed! On the contrary! It turned out that we had too little time to see everything we wanted
1. Błędowska Desert
It is the largest desert in Poland. It is located on the border of the Śląskie and Małopolskie voivodeships. Today, it has an area of ​​about 32 km2, but only part of it is available to tourists. The remaining area is a training ground. It is true that it is not the Sahara, but the view of the desert at this latitude is impressive. There are educational and bicycle paths available in the Błędowska Desert, so you can definitely plan a great walk or sightseeing bicycle trip here.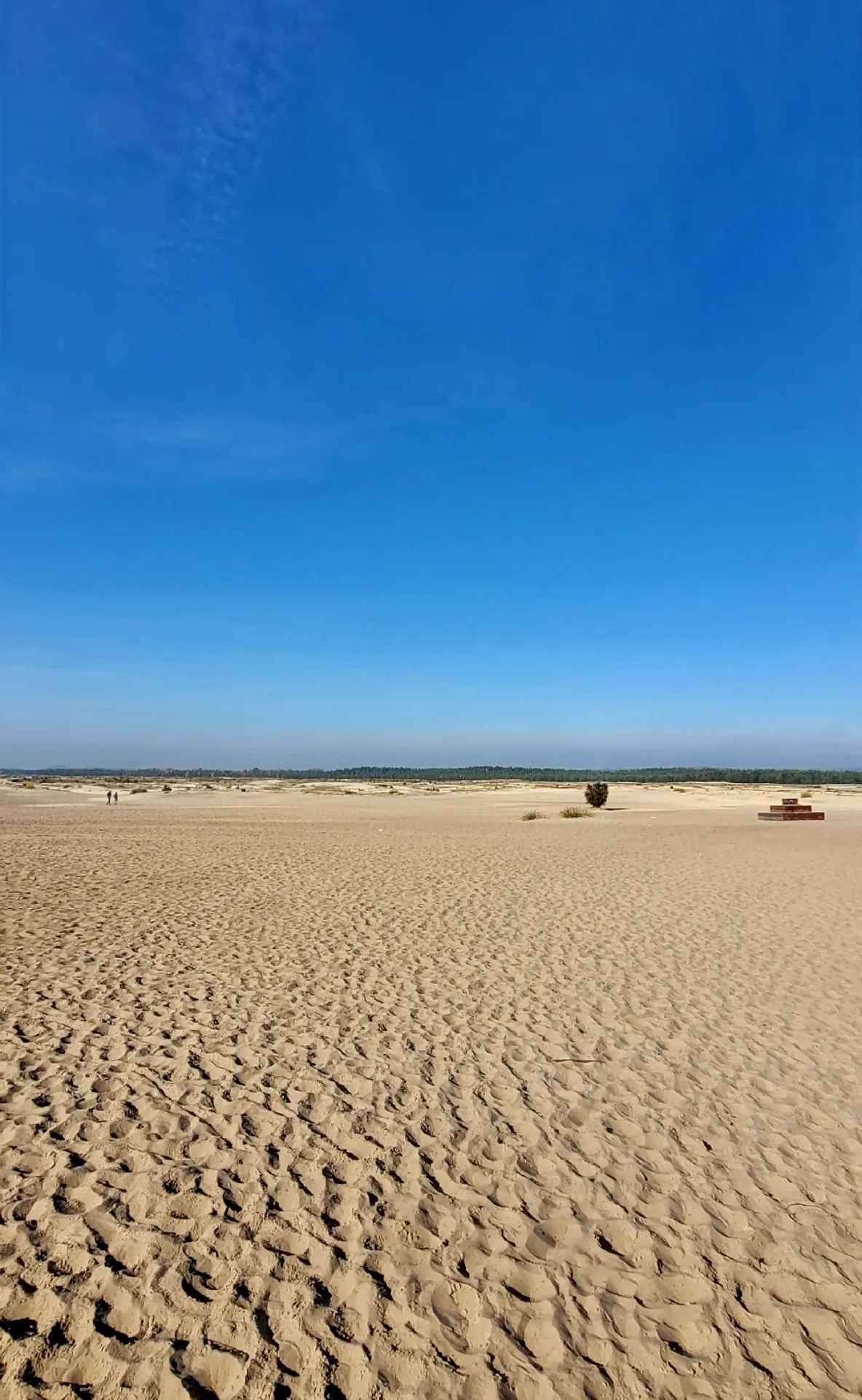 2. Ogrodzieniec Castle
If you are a fan of medieval traces of history, you either know this place well or you should put it on the MUST SEE list. The castle is beautiful! Mysterious and well kept. Its beginning dates back to the 14th century, and its construction was initiated by Casimir the Great.
Built on rocks and among rocks. The place is associated with a legend about a black dog with a jingling chain, i.e. the ghost of Hetman Stanisław Warszycki. This brutal and greedy gentleman is said to keep returning to the castle to defend his treasure hidden in the castle.
An interesting fact is that the castle played in several film productions, such as Revenge or the first season of Netflix's The Witcher!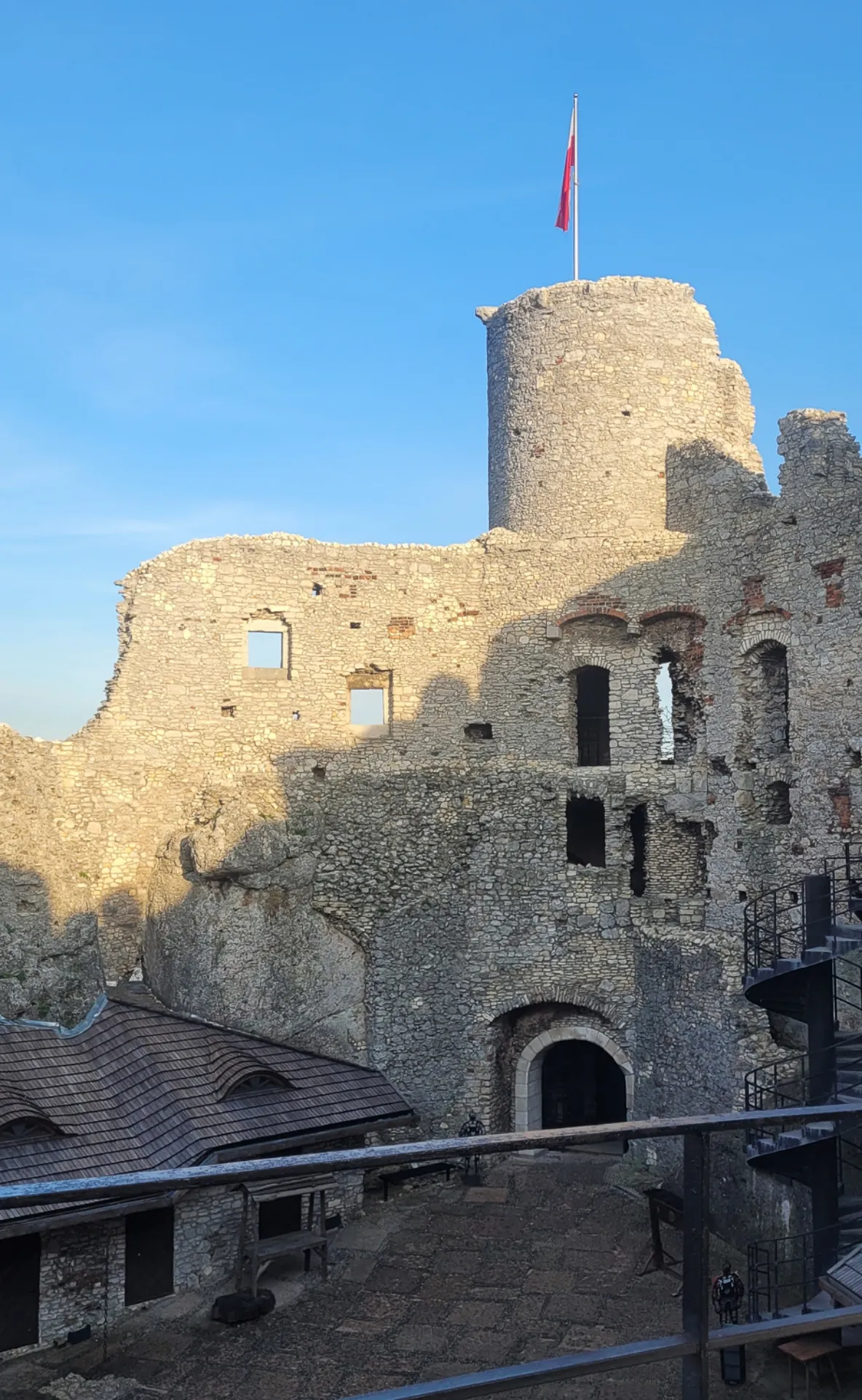 3. Twardowski Gate
According to the legend, it was from this gate that the sorcerer Twardowski flew on a rooster towards the moon! And to this day, hypothetical traces of the animal are visible! 🙂
This rock monadnock is located in the Janów commune, and you can easily find it on google maps by entering its name. Another no less true legend is that a maiden who passes under the gate will change her marital status in a short time. To facilitate this passage for the ladies, wooden stairs were built here 🙂
Near this place, you can find a cave with a unique name – Jaskinia na Dupce. Intrigued by the name, we checked its origins. It turns out that "the cave was created thanks to Mr. Twardowski, who, sitting on the top of the hill and farting with laughter, farted a hole in the ground."(…) Curious? We will too and next time we will definitely go there. The cave is located behind the Youth Hostel in Siedlec.
We are very curious if you know these places and what are your experiences with them! If you would like to share them with us, please contact us on our Social Media channels. There you will also find more weekend recommendations 🙂